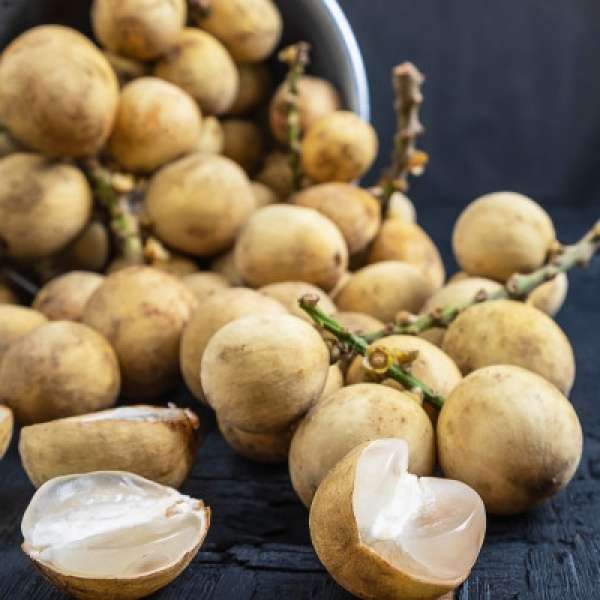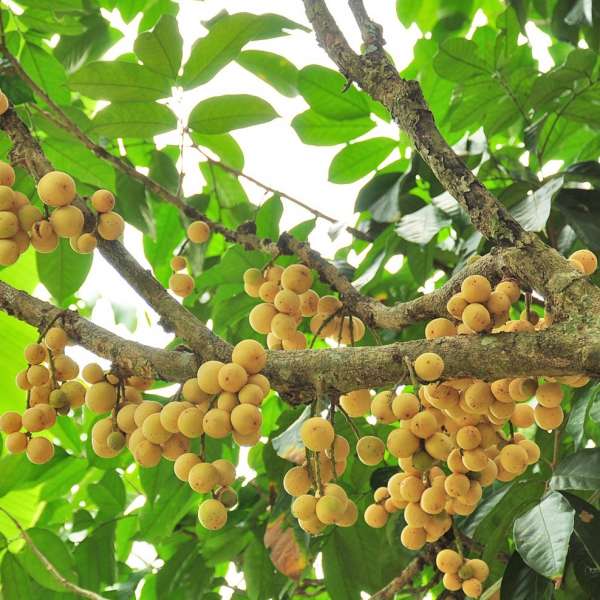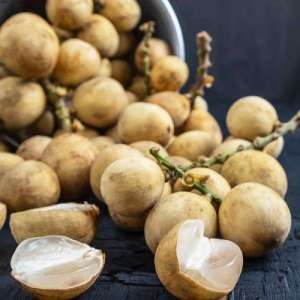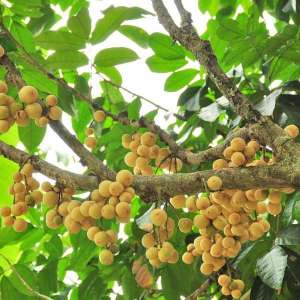 Longkong
---
Superior among the Lanzones, Lonkong grows well under tropical humid environments. The fruit is a pale-yellow berry, latex free and forms in clusters on the trunk. It has the remarkable ability to develop fruit without pollination and associated fertilization- hence the fruit is seedless. The segmented fleshy, gel-like edible portion is refreshingly sweet and tangy, liked by many fruit lovers around the world.
Plant Size

:

Price

:1000

Fruiting Time

: 3-4 yrs

Quantity

:
A very desirable feature of Longkong as far as Kerala is concerned is its partial tolerance to shade, a feature that enables this crop to fit well into the existing plantations and mixed cropping systems in the land-scarce Kerala.  The Thai variety Than-yong-mut is considered the best variety by growers and the consumers alike.  Fruits are ovoid in shape with 2-3 centimeters diameter and they appear in bunches on the main trunk and the lateral branches of the tree. The skin of the fruit will initially be green but later turns into brownish yellow as they ripen. Though very thin, the skin could be easily peeled off and gum, which is a common inconvenience with all langsat fruits, is absent with this. The edible inside portion has pale white colour, five arils and usually one seed. Sweetness of18-20 degree Brix, mixed with a slight tanginess is the taste. The soil and the climate of Kerala are highly congenial for its cultivation.

---
Are you looking for other product?
---