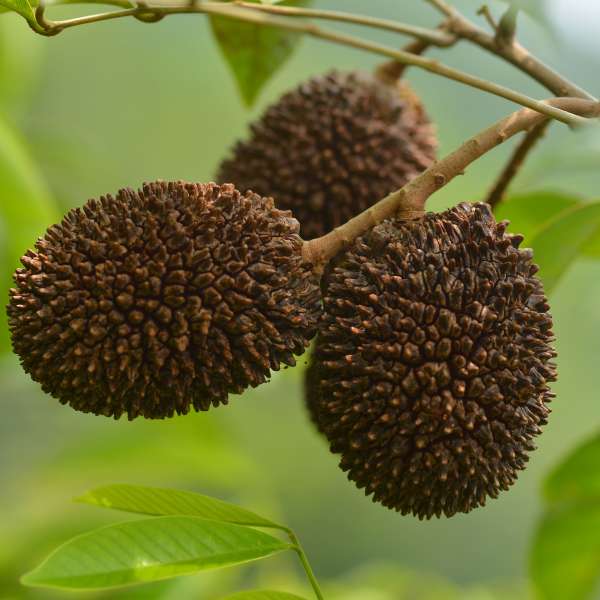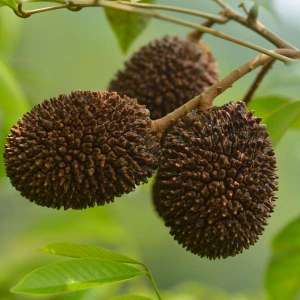 Pulasan P15
---
Pulasan is an ultra-tropical fruit closely resembling Rambutan. Providing high amounts of humidity during flowering and pollination ensures good quality fruits. The fruit is exceptionally sweet, believed to be an immune booster and claim many health benefits.
Plant Size

:

Price

:500

Fruiting Time

: 3 yr

Quantity

:
The tree grows to a maximum height of 20-25 feet and because it does not spread too much laterally, planting can be made closer. It can well be incorporated into landscaping as a decorative plant.
Most of the flowers that grow on budded plants will be bisexual, but with a great disadvantage of the stamen failing to effect sufficient pollination. Though some male flowers also appear on every tree, they are less in number to support full potential pollination. Both these innate limitations result in a good number of 'flat' fruits being produced. It has been found that sprinkler irrigation right from flowering to fruit set helps the development of quality fruits. Because of the inconsistency observed in flowering and fruition and the plant's inability to withstand high atmospheric temperature, Pulasan is generally not recommended for commercial cultivation. Pulasan requires high atmospheric humidity and 200 centimeters average rainfall with even distribution for salient growth. However, absence of pests and diseases is definite plus point. The growth conditions are unique and soil must be very rich in organic content.
---
Are you looking for other product?
---